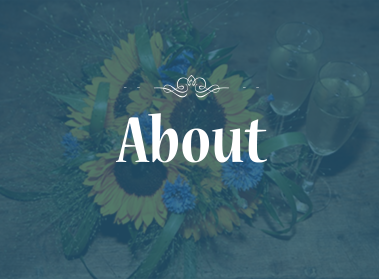 Frequently Asked Questions
Where are you based?
I am based in Woking, Surrey, and travel extensively
Do you have insurance?
Yes, I am fully insured and always travel with a back-up camera and memory cards
Will you meet us before we book?
Yes, I always like to meet you before a booking is made so that we can get to know each other, we can discuss the type of album you would like, style of photographs and the timings on the day.
How can I book you?
Please complete the booking form and/or call me to arrange a meeting at a time convenient to you
It's important we get to know each other
Do you require a deposit?
Yes. If you would like to go ahead I require a £150 deposit to secure the booking. I'll also need you to complete sign a simple contract confirming my services
Do you charge for Travel?
That depends on where you wedding is held. If it is more than 2 hours driving from my home then an additional cost will be incurred – and we'll discuss this at the time of making the booking
What Wedding Packages to you offer?
I offer 3 standard packages. However, I know that all wedding are unique and I can tailor-make a wedding package to suit your budget and requirements.
Do you edit the images before we receive them?
Yes. I shoot in RAW so I convert the files into high-resolution images with a range of effects – black and white, sepia. The RAW files remain my property.
Do you own the Copyright?
Unlike many other photographers I give you unlimited copyright-free images on a high resolution CD which means that you can print your favourite photographs free of charge. None of the images are watermarked for this reason.
How long will you be with us on the day?
I've outlined what is included in every package however if you need something different, please chat to me. I usually start from the bride getting ready through to the first few dances in the evening with a cut off time of 8 pm. This is totally flexible and I can stay later (at a small additional cost) if you would like me to.
Can we choose the pictures that go in the album?
Yes, you choose the images you'd like to go into the album from the high-resolution images. And of course you will approve the final album design before it is printed.
How do you design the story book?
Designing your story book is simple. Having chosen your favourite photographs I will design the album, forwarding this to you so that you can make changes to it before it is produced. The photographs can be colour, black and white, sepia, with selective colouring or with specialist art techniques – all at no extra cost.
How long will the album take?
Once you have approved the design, the manufacturing process takes approximately 2-3 weeks.
"Thank you so much for our wonderful Storybook album and DVD Video. We are absolutely delighted with the outcome and will treasure them for the rest of our lives. You are a fantastic Photographer!"
"Thank you for capturing our special day. It was great having all the photos on a disc and the album is just perfect. Our DVD is beautiful and brings back all the emotion of the day and we especially enjoy the Video messages - a really lovely touch."
"Just a note to say a massive thank you for our amazing wedding photos! We absolutely love our Storybook and our parents are thrilled with their albums too. Thank you for all your help with cravats, buttonholes etc on the day too - the groomsmen wouldn't have looked as smart without you!"
" Want a Good Disco call Tony Tongue see his web site www.amsdiscos.co.uk"